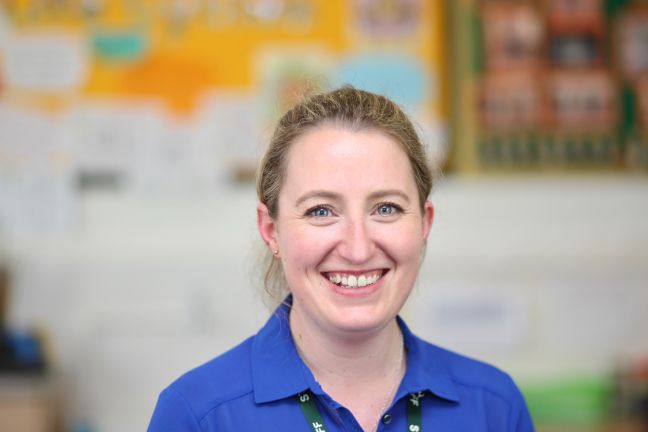 Meet Kelly — our Teachers' Club Ambassador from Wiltshire in England.
Kelly's a primary school teacher from Wiltshire, and she's here to share her teacher thoughts, stories and tips to our teaching community.
Scroll down to find out what Kelly's talking about this month...
3rd December 2018
Christmas is coming!
1. Don't start too early
The temptation is to 'get ahead of the game' and start practising those Christmas songs and any Christmas activities. This is probably the one thing in teaching not to get ahead with. You end up with excitable children who suddenly can't think about anything else but Christmas. Which is lovely…just not when you're trying to teach long multiplication!
2. Don't hype it up too early
Similar to point number one, if you're a big Christmas fan (like me) you could easily start anything Christmas related in November. But the hype doesn't last forever, and you'll end up with tired children (and a tired teacher).
3. Colouring works like magic!
If in doubt, find some Christmas colouring. There are lots of colouring pages which link well to maths and spellings. It can be a nice calm activity if you want the children to recap on their learning, or just to give you and your TA 5/10 minutes peace!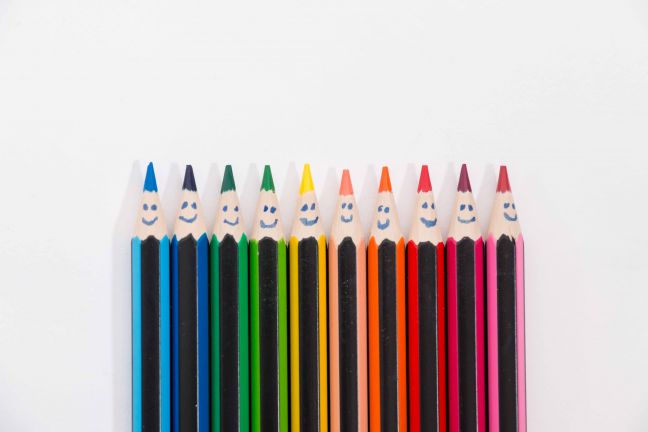 4. Get active!
We're feeling tired, and so are the children. I try to make the last few learning objectives of the term as active as possible. Take photos and do a little write up for books. Less marking = more time to do other jobs. Win win!
5. Enjoy the moment
Christmas is manic, but also magical. Children seem to embrace the magic of Christmas: the beliefs, family traditions and I notice my children become more supportive of one another. Of course, there are also times where they all need time apart from each other, hence enjoying the lovely (if small) moments of Christmas joy!
My average teaching week — told through the medium of… stationery
Monday
The start of a new week. Everything is prepped and ready to go (almost!). We were writing our first long piece of work (or 'Best Writes') up in best, and only the finest handwriting pens would do!
Tuesday
Time for a bit of colouring, sketches for our science experiments, and some mindfulness.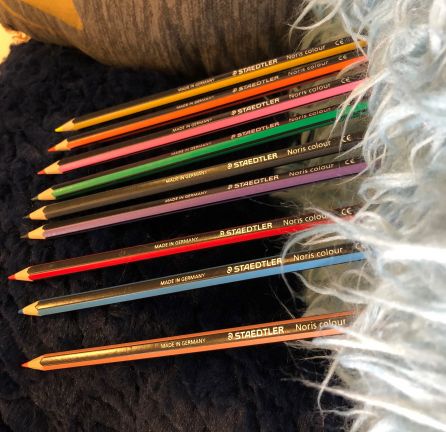 Wednesday 
It's hump day! We were in need of something fun to keep the spirits going, so my monster friend and I decided to bring in some bright colours in the form of highlighters. My TA was very impressed.
We were highlighting anything possible – to do lists, timetables… you name it, we highlighted it!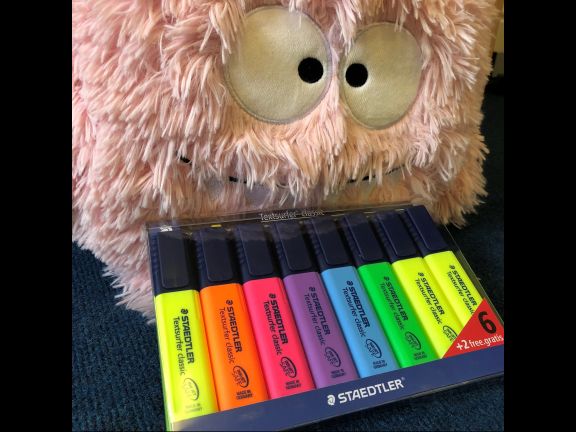 Thursday
A mixed bag... Thursday's have a bit of everything: the usual English, reading and maths, as well as French PSHE, music and golden time. It like a juggling act trying to keep everything balanced and on time!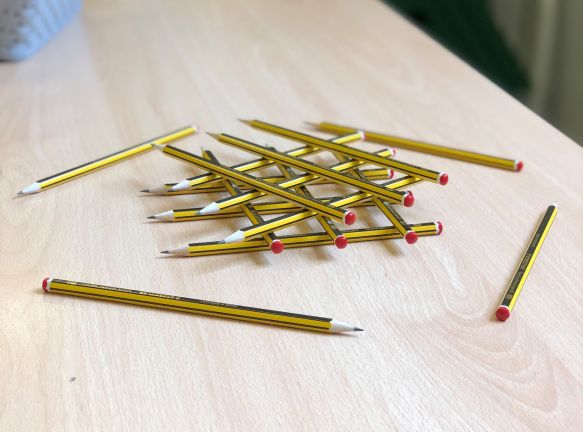 Friday
'Funday Friday' in fact! Everyone was feeling tired. We used whiteboards a lot today. For jottings, paired work and even a little bit of doodling…I know – controversial!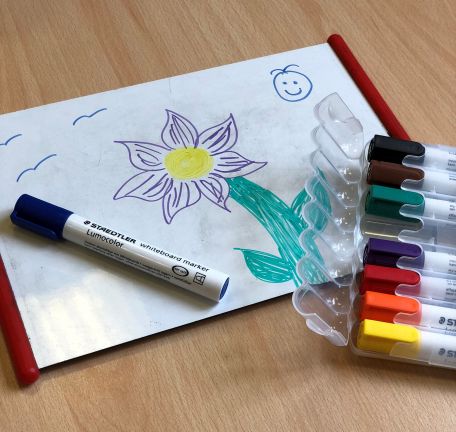 ---
21st September, 2018
September's to do list
So we're now in full flow in the world of teaching and I'd bet most of us are feeling a little swamped over by the amount of jobs we suddenly have to do...every...single...week. Summer seems but a distant memory!
Here are my top tips for getting through a heavy to do list!
1. Keep calm and write it down
I think this is probably a given, but from my experience, write everything down. Even down to the teeny tiny jobs like 'recycle the scrap paper' or 'put notebook away'. For one, you'll feel loads better for being able to cross something off your list really easily and two, your written list will hopefully mean you can clearly see what is left to do.
2. Keep calm and prioritise
Sometimes this is easier said than done. You begin to prioritise but then another job is added or a 'could you just...' request comes your way.
I always prioritise marking where possible, so that I don't have to trundle heavy books home every night and can do other jobs in the evening if I need to.
3. Keep calm and be organised 
Start the job, and finish the job. You'll have that sense of achievement at the end of it. It's so tempting to start a job then realise, 'Ooo I can just do this...'
Write it down, then finish what you're currently doing. Guaranteed if you start the new job you'll forget about the old one!
4. Keep calm and delegate 
Now this sadly may not be possible for everyone, but are there any jobs you can ask for help on? Can any children help you with a job, e.g sticking in those worksheets from last week.
If something becomes overwhelming, tell someone.
5. Keep calm and teach like you mean it!
Notice my theme here? The never ending list of 'to-dos' is something that us teachers will always have on our desks.
But don't panic! Look at them as a useful tool that aid your amazing teaching and organisation skills; not a pesky hindrance :)
What things are on your to-do list this term?
Let me know on our Facebook or Twitter page!
--------------------------------------------------------------------------------------------------------------------------------------------
21st August, 2018
My top tips for relaxing over the summer 
I am terrible at the whole 'relaxing' malarkey. I always need to be on the go or doing something, which usually ends up being school related. I've made it my mission to try and find different ways to relax and have some 'me time'.
Here are five things I'm going to make sure I've ticked off the list by the end of the summer break...
1. If you're an early bird, stay an early bird
Some people can sleep forever, and if you're one of them, make the most of the lie-ins!
But if anyone is like me, you wake up early no matter what. So… enjoy the early starts! Put whatever you want on TV, don't rush your breakfast and relax in bed for an hour or two. But if you're feeling a bit more energetic, get some odd jobs done so you can chill for the rest of the day. 
2. Do something for you!
Whether it's reading or catching up on a good TV series, do something you enjoy. This could be something you haven't had time to do during term time. This is the time to make the most of not having to do jobs for others and focus on what you want to do.
3. Mindfulness
Take 5/10 mins each day (if you can) to just sit quietly. I do this before going to bed, as it really helps me switch off and sleep.
There are plenty of apps that can play music or talk through a guided meditation. It's not for everyone, but it's worth giving it a go! Or if this isn't your thing, try a mindful colouring page or a good word search.
4. Don't make a plan
Us teachers work to schedules, timetables and planning every day for nearly a year. It's time to take a break from that. Have a few days, even weeks, where you plan do to nothing, and see what comes up!
Make spur of the moment plans, last minute road trips or even just stay at home in your PJs.
5. Go outside!
Not everyone will want to exercise, but just being outside will do wonders.
During the summer term, there would have been a many a day where us teachers wouldn't get to enjoy the wonderful sunny weather due to marking and getting classroom jobs done. So make the most of what has been a pretty hot summer holiday so far!
What do you plan to do this summer? What are your top tips for relaxing and 'switching off'?