Complete with STAEDTLER stationery...
The Guggenheim Mystery is the sequel to Siobhan Dowd's The London Eye Mystery. 
Three months ago, 12 year old Ted Spark solved the mystery of how his cousin Salim disappeared from a pod on the London Eye. In this second mystery, Ted travels to New York to visit Aunt Gloria and Salim. Whilst he's there, a mysterious painting is stolen from the Guggenheim Museum, where Aunt Gloria works...
We've teamed up with Penguin Schools to provide you with an exciting classroom give-away which includes copies of the The Guggenheim Mystery novel for each of your pupils (x30)  — complete with a STAEDTLER stationery bundle.
To be in with a chance of winning, all you have to do is find the hidden copy of The Guggenheim Mystery on our website, and tell us where it is below...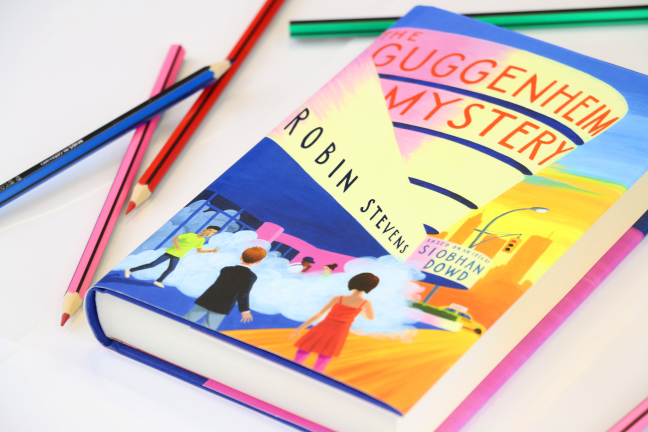 Entry is subject to our competition terms and conditions. Good luck!