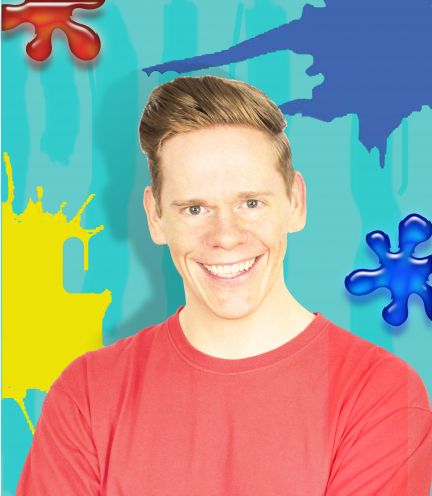 Actor, presenter and host of Disney's* Art Attack, Lloyd Warbey, has been passionate about art and theatre for as long as he can remember. He always wanted to perform on stage, explore new ideas and be creative in any way possible. As a child, his dream job was to become the next presenter of Art Attack; a profession that combined his passion for both art and presenting.
Lloyd completed his professional training at East 15 Acting School, where he further developed his love for theatre and live entertainment. He then joined a number of UK touring theatre shows, including 'Joseph and the Amazing Technicolor Dreamcoat', 'Jungle Book' and 'Peter Pan'.
Despite his love and passion for theatre, it remains to be his larger-than-life presenting on the long-running kids Show, Art Attack, that Lloyd is best known to children across the UK. Lloyd watched the show religiously as a child, always trying to recreate the 'makes' of the earlier shows. Lloyd has been the presenter of Art Attack since 2012, where he's so far filmed four seasons for the popular Disney* channel.
Lloyd also runs an art and craft company called 'CraftShopWorkshops', offering fun and interactive sessions to schools and communities across the UK. 'Cosmic jetpacks' the theme for this year's Sketching Stars competition, is his most popular workshop activity. Through these ongoing projects, Lloyd hopes to continue inspiring children to be creative and to never be afraid of 'giving it a go'!
Visit Lloyd's Twitter page, @lloydwarbey, for more information about his CraftShopWorkshops and other activity with Art Attack.
*This is not affiliated with Disney