You're just one question away from winning a January jackpot...
HILO is funny, action-packed series of graphic novels created by Judd Winick. And two in the series could be yours!
We've teamed up with Penguin Schools to provide you with this fantastic giveaway which includes two HILO novels and three posters, complete with a hoard of STAEDTLER pencils and highlighters for your classroom.
To be in with a chance of winning, simply fill in the missing word below...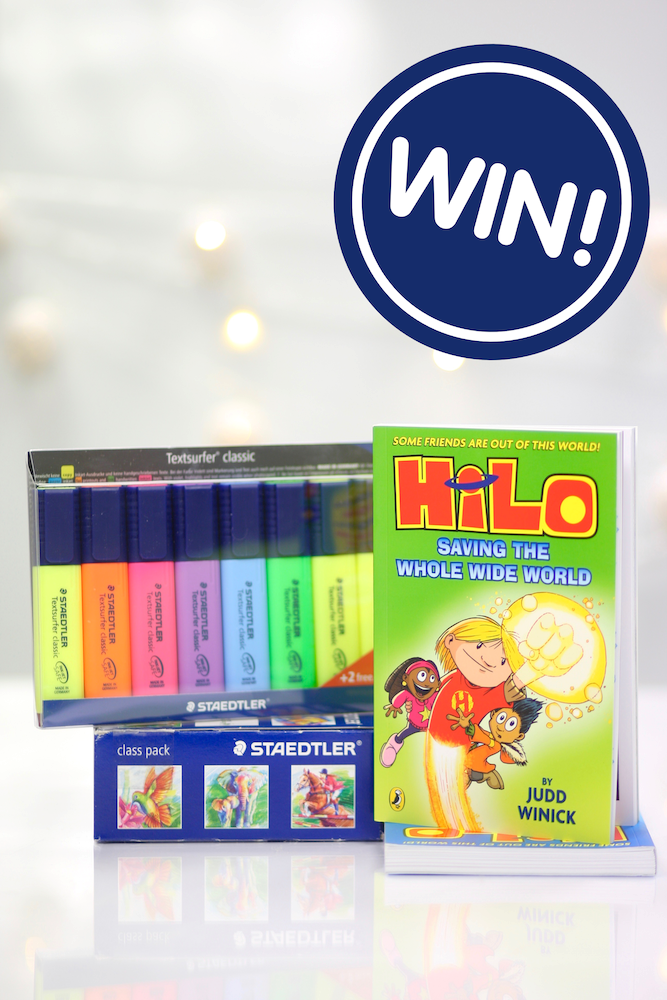 Entry is subject to our competition terms and conditions. Good luck!
You may also like our 'HILO' themed activity sheets, appropriate for both KS1 and KS2 classes. Teachers' Club members can download them here for free.
Want to become a Teachers' club member? sign up here for free.