Find out who this year's winners are...

We're excited to announce our winners and runners up for this year's Sketching Stars competition!
Our annual classroom challenge was set by Blue Peter presenter-turned-children's author, Konnie Huq, who asked UK primary school pupils to design 'Amazing Inventions' for their school.
A huge *thanks* to everyone who entered their pupils in the competition — we received some fantastic entries and shortlisting our favourites was harder than ever! 
Our two winners have won...
An art workshop for the winner and their classmates
An exclusive, signed copy of Konnie Huq's new book, 'Cookie!... and the most annoying boy in the world' for every pupil in the class
£270 worth of stationery for their school
A certificate and STAEDTLER goody bag for the pupil, including an exclusive 'Cookie!' pin badge
Our two runners up will receive...
£270 worth of stationery for their school
A STAEDTLER goody bag and certificate for the pupil.
Find out who Konnie Huq chose as her winning schools below...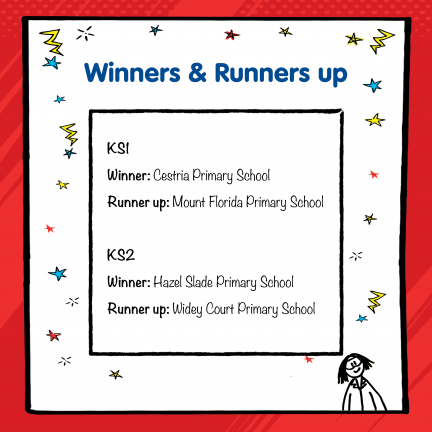 *In line with our GDPR policy, we have not disclosed the names of the winning pupils. 
Take a look through our Winners' Gallery! 
Thanks so much to everyone for entering your pupils in the competition. Keep an eye out for our next classroom competition, World Kids Colouring Day, during the spring term! 
STAEDTLER Teachers' Club