Created in partnership with the Young Archaeologists' Club.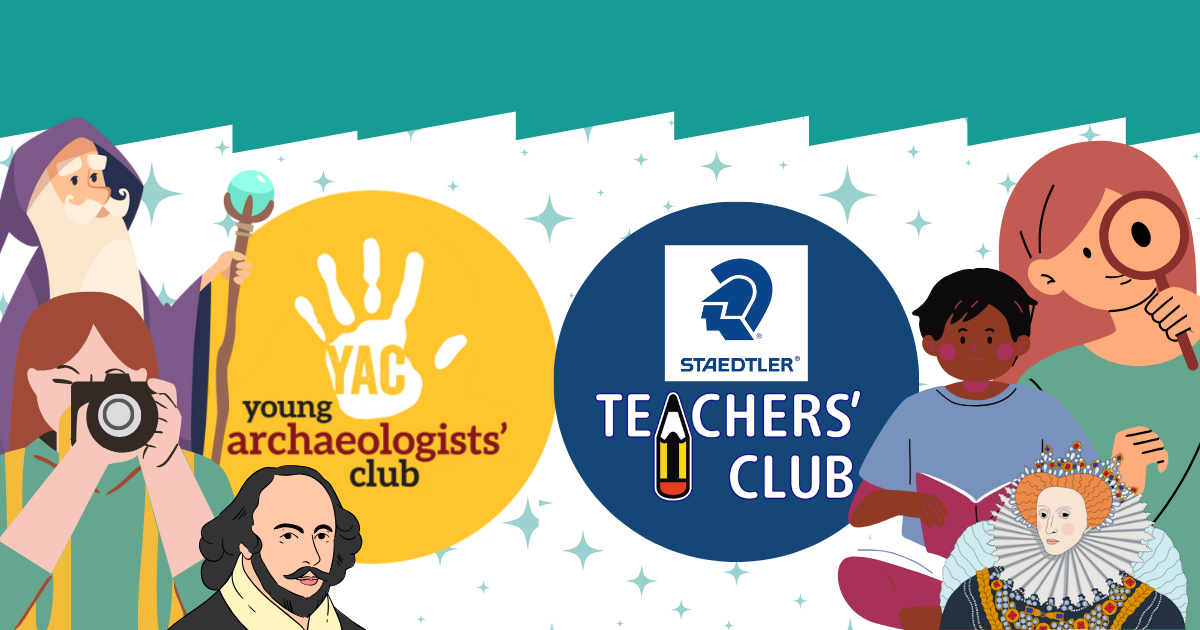 It's time to dust off those creative skills — because we've partnered with the Young Archaeologists' Club to bring you some of our most rocking resources yet!
From stepping into the stone age to historic storytelling and re-creating iconic artefacts from the past — these resources will see your pupils getting hands-on with all things archaeology.
To uncover these resources, simply log in and visit the resources page on the Teachers' Club Members' Area. Not a Teachers' Club member yet? No problem! You can sign up here  for free.
What is the Young Archaeologists' Club?
The Young Archaeologists' Club (YAC) is the only UK-wide club where 8 to 16-year-olds can participate in real archaeology and discover why it matters. If any of your pupils want to become professional archaeologists in the future or just feel like taking up an amazing new hobby, YAC is the right place for them!
YAC members take part in all sorts of fantastic, hands-on activities, such as excavation, working with artefacts, visiting historical sites, and undertaking experimental archaeology. They explore all eras of human history, too, including the Romans, Vikings, Ancient Egyptians and Victorians.
To find out more, visit: www.yac-uk.org/