See who we've picked as our June winner..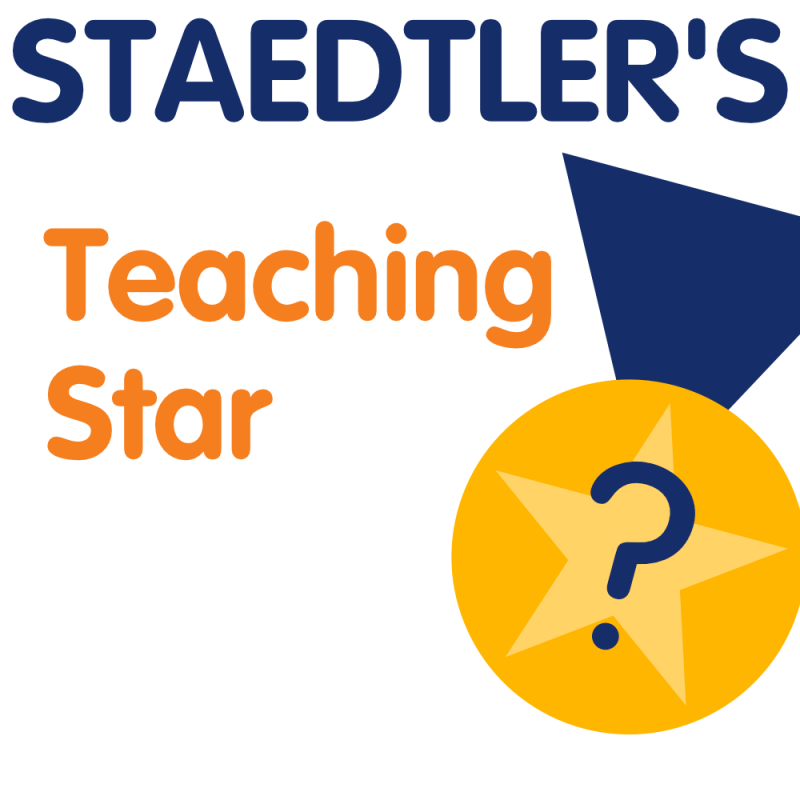 This month, we asked you to name a teacher who has positively affected your life for a chance to win some stationery and become our June Teaching Star.
Thank you to everyone who entered this month. We were blown away by the number of nominations, so here's a few of our favourite entries and who we've picked as our winner!
Gabrielle Surman
Gabrielle was nominated by Tina for bringing a smile to her face every day.
"Gabrielle for being the reason I love coming into work every morning. You make me cry with laughter!"
Grace Thomas
Grace was nominated by Tracey for being an all round outstanding teacher with a true passion for teaching.
"Grace is an OUTSTANDING teacher who teaches from the heart. We call her our very own Miss Honey from Matilda. She is an inspiration!"
Noreen White
Noreen White was nominated by Aisling McCourt for inspiring her to teach.
"Noreen, you inspired me to become a teacher."
James Boyle
James was nominated by Leah Collinson for having faith in his students to succeed.
"James is an inspiration to everyone. He teaches regardless of a pupil's ability or background, and he always has belief in them."
Shanelle Bruce
Shanelle was nominated by Beth Sims for helping her pass her A Level English exams.
 "Without Shannelle I wouldn't have been able to pass by A Level English. I think you're the best."
And this month's winner is...
James Boyle!
Congratulations, James! You've been crowned the winner of this month's Teaching Star competition and win a goody bag of stationery from STAEDTLER!
Keep your eye's peeled for next month's STAEDTLER Teaching Star competition on our Facebook Page.